Delegates: Get your history booklet, photos and videos
Convention Update
Looking for photos and videos of AUPE Convention?
Check out: AUPE Facebook AUPE Instagram
Looking for a quick summary of Convention guests and resolutions passed?
Check out: Convention Notes
Get your Centennial history booklet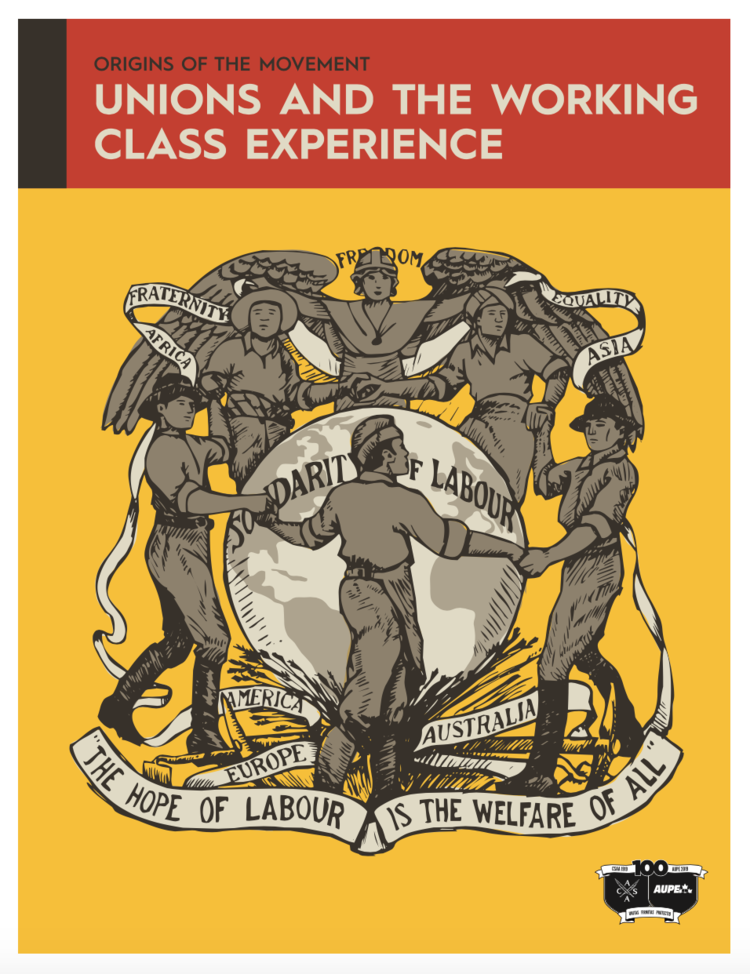 Our first booklet in the Centennial series was popular at Convention! We're happy to see this interest in early labour history. It's possible that not every delegate was able to pick up a copy at Convention.
If you would like a copy of the booklet and didn't get one, here's what you can do: Send an email to 2019@aupe.org
We'll make sure you get your book.
In Solidarity.